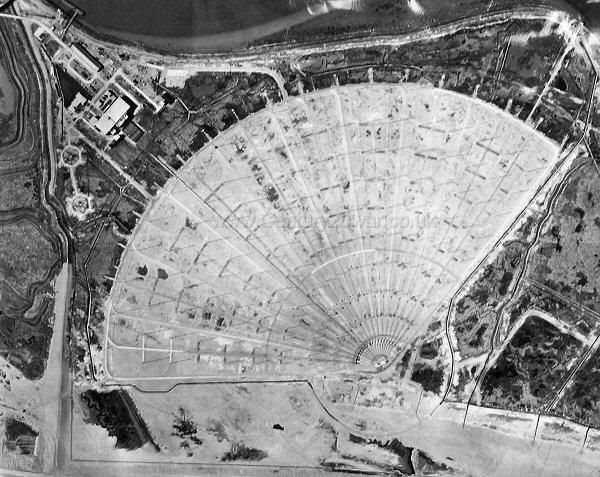 The Suffolk Psychogeophysics Summit presented an intense week-long series of interventions, field trips, open workshops and evening discussions led by international artists and researchers exploring the Suffolk countryside through the interdisciplinary lens of psychogeophysics, defined as the combining of psychogeographic techniques (methods of wandering) with the study of geophysical traces (geophysical archaeology, the revealing of place).
Open events within the week included practical workshops in building simple geophysical measurement devices from recycled materials, the construction of "ghost" detectors tested on the streets of Ipswich and experiments within high voltage photography of rocks and minerals. Fieldtrips built on discussions and techniques established during these workshops, undertaking studies at specific Suffolk locations of interest (such as Rendlesham forest, Bawdsey Manor, Orford Ness); the measurement and mapping of qualitative psychic, physical and geophysical data.
Sunday 28th August : Arrival and setup.
Monday 29th August : Visit to radar at Bawdsey Manor. Seaside barbeque of foraged/caught vegetation/fish.
Tuesday 30th August : Rendlesham UFO Field Trip. Collect materials for Kirlian Workshop. 4pm - 9pm Kirlian Geological Photography Workshop at CSV.
Wednesday 31st August : 1pm – 6pm Ghost Detectors Workshop at CSV.
Thursday 1st September : Grimes Graves (Thetford,. Red Barn Murders (Polstead), Green Children (Woolpit) & Gallows Hill (???) Afternoon Field Trip.
Friday 2nd September : Orford Ness Atomic Bomb Field Trip (tue to fri open boats between 10 and 2 only). Seaside barbeque of foraged/caught vegetation/fish.
Saturday 3rd September : Evening event at CSV.
Sunday 4th September : Take down and departure.
Graham Harwood, Eleonora Oreggia, Stephen Fortune, Suzanne Treister, Cad Taylor, Ryan Jordan, Andy Bolus, Martin Howse, Kathrin Guenter, Jonathan Kemp, John Bowers, Mariko Ogawa, Petr Kazil, Laetitia Barbier, Tim Drage, Luke Jordan, Christian Nold, Kayle Brandon, Daniel Belasco Rogers and many more.
Black Shuck sites in Bungay and Blythborough http://en.wikipedia.org/wiki/Black_Shuck http://www.paranormaldatabase.com/gallery/east27.htm
The Suffolk Psychogeophysics Summit is supported by Arts Council England and CSV Ipswich.